Antiqued Mirrors
Sometimes to add a lot of style to a room or a property we have to look back into the past.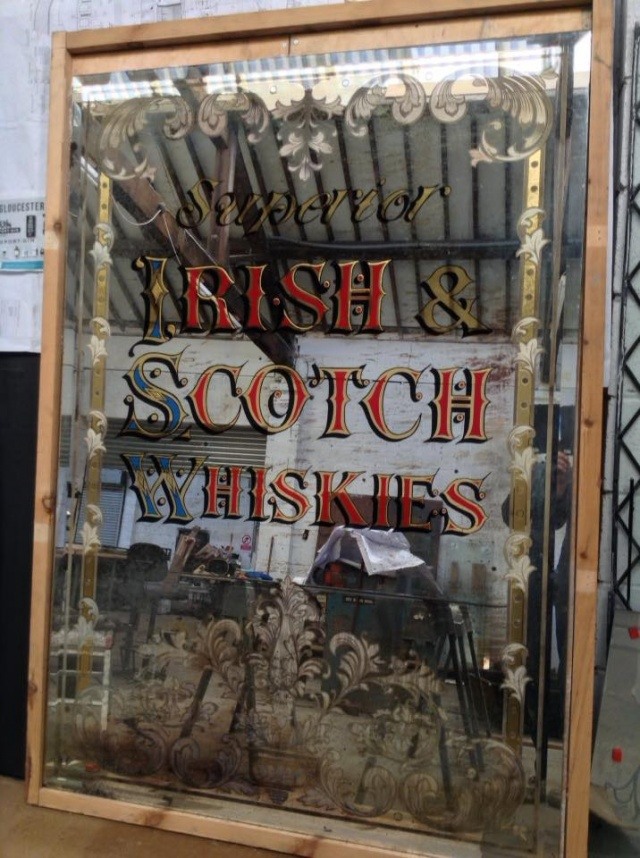 We have to think about the design that would have been used in the space before. We then come up with a way off putting these designs back into the property.
One way of doing this is by using the technique that is known as antiquing mirrors. This technique basically means adding designs to mirrors that reflect the designs of the past.
These designs are often Victorian in our line of work being as mirrors were getting very fancy back then. The techniques that we need to do this type of work are the techniques that we use on an everyday basis.
We use traditional techniques for all of the work we do because we find that it is a far better method than any modern day method.
It also helps us to recreate wonderful styles from the past and replicate designs that our customers may already have.
If you have an antique mirror in your property that you would like us to replicate then we will be more than happy to help.
If you would prefer us to design, build and install a new mirror that has the style of an antique mirror the once again, we will be happy to.
The designs that are on antique mirrors can not really be beaten. They were done by master craftsmen of the age and were built to last for centuries, just like ours are today.
If you would like our help with antiqued mirrors then please do get in touch. We will be happy to answer any questions you may have.