Sand Blasted Glass
Adding designs and patterns to glass can really add a huge amount of style to your property. Thanks to the traditional techniques that we use, the options you have are pretty much endless.
You can have whatever style or design that you would like. You can add a really modern feel to your property or have a design that looks like it was made in the Victorian era.
Sand blasted glass in one way of adding designs to glass. The sand blasted technique is great for big areas that you would like etched.
It works by blasted sand on to the area that you would like to appear frosted and covering the areas that you want to remain clear.
Thanks to the techniques that we use, we can achieve really sharp and crisp lines between the areas on the glass.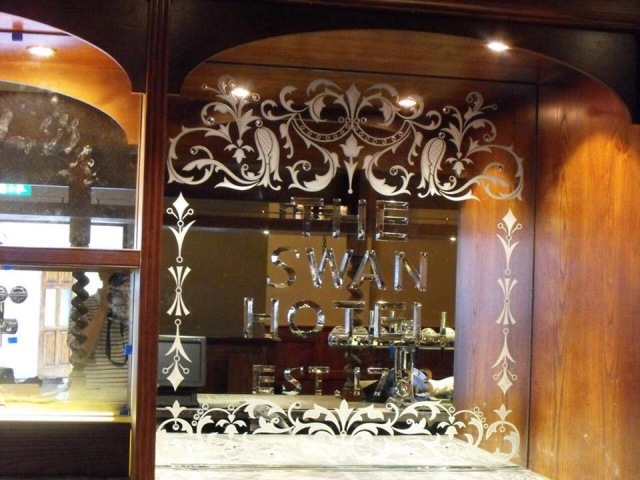 We can also add other features to the glass as well such a brilliant cut designs to break up the areas of sand blasted glass.
The design you choose if of course completely up to you. We are more than happy to work with you to create a one off design that adds a lot of style and elegance to your property.
Over the years we have created sand blasted glass for pubs, restaurants and home owners all over the UK.
If you would like our help creating a wonderful sand blasted design on glass then please do get in touch. We will be happy to answer any questions you may have about the process.