Acid Etched, Gold Leaved
There are many different traditional techniques that you can use to form designs on glass and mirrors. One of these methods is acid etching.
Acid etching is a way of getting a design onto glass that makes the glass appear cloudy. Using traditional techniques we are able to control this method a lot better than a computer. So we can really add any design you may like to a piece of glass or a mirror.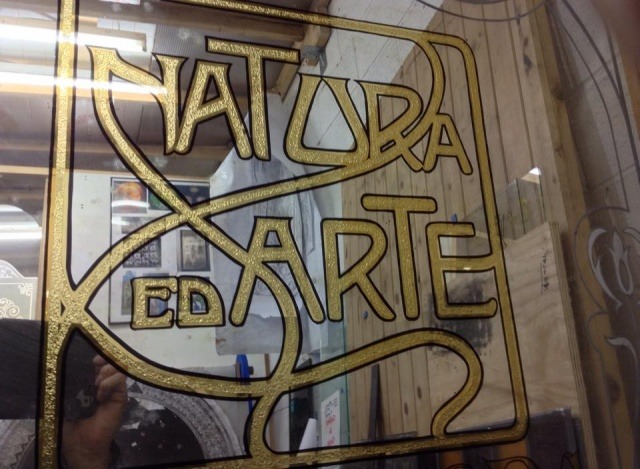 After acid etching is complete we can then use other methods to add even more to your design. We can use materials such as gold leaf, which is thin sheets of gold, to enhance certain aspects of your design.
The gold of the design really gives it an elegant touch while the acid etching adds a lot of detail. Either one of these methods can be used alone but together they make a wonderful combination that brings designs to life.
We are masters of both of these techniques here at RS Glass Designs Ltd. We can create beautiful designs for you to use in your home or in your business.
We have worked with many people around the country to provide them with a one off design that adds bags of style to their property.
If you are looking for elegant glass to add to the atmosphere of your property then acid etched and gold leaved glass is certainly a great option to go for.
If you would like our help with creating a beautiful piece of glass for your home or business then please do get in touch. We will be happy to help in any way we can.